Extend the functionality of Microsoft Teams for Education!
Installing Beedle is easy! Simply search for Beedle in the Microsoft Teams App Store, in the lower-left corner of Teams, and we will guide you step-by-step through the setup process.
First time installation and Admin approval
Please note: When Beedle is installed for the first time in a school or organization, we request Office 365 Administrator approval. Don't worry, we provide all necessary information in the installation process.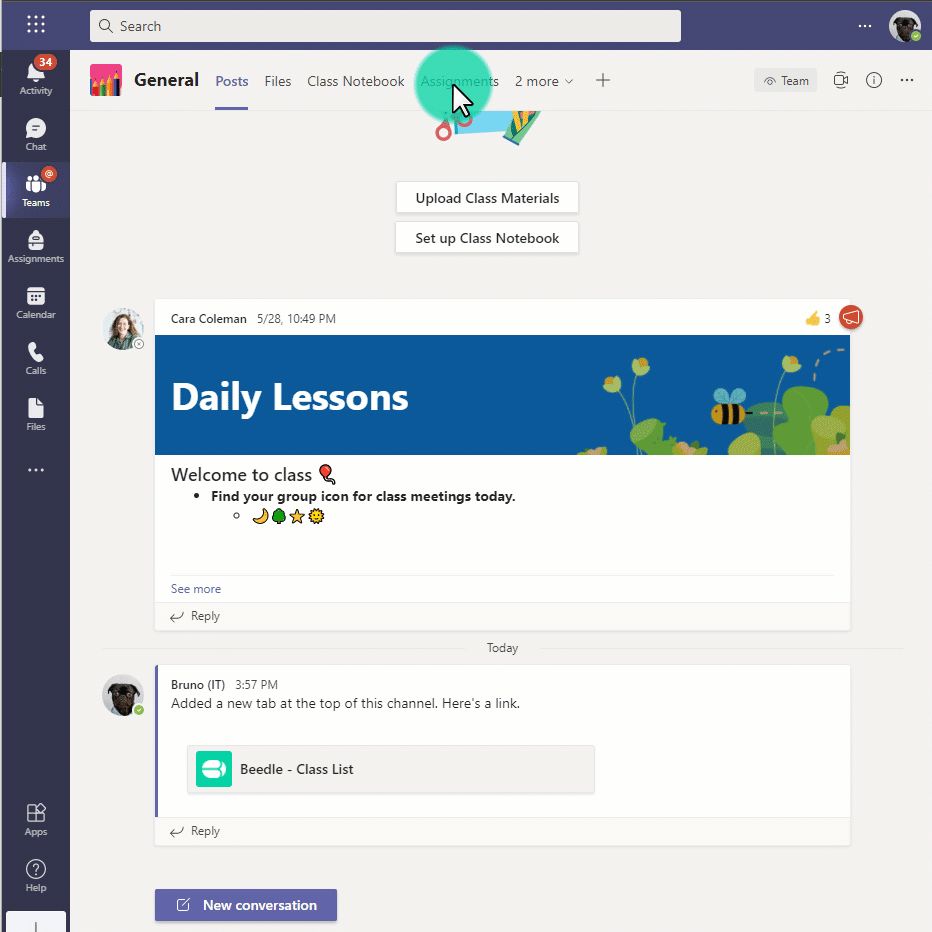 Add Beedle to your classes
You can add Beedle directly to your Class Teams by clicking the + icon in the tabs section within the team.
Simply search for Beedle and click to install.